Camp Maverick is truly unlike any event you've ever attended
Welcome to Our Neck of the Woods…
At Camp Maverick you'll create your own experience by selecting which topics you'd like to dive into, which experiences you'd like to have and how much you're willing to disconnect from "the real world."
Camp Maverick is hosted in beautiful settings across the country. Whether it be lakes, mountains or something in between, we are all about getting you back into nature and into a space that is conducive for the connection, growth, rejuvenation and play that you can expect to find at Camp.
Maverick Movement & Mindfulness
Choose to start your day with a morning hike, yoga, meditation, a High Intensity Workout with one of our health and fitness experts or maybe just choose some quality time with that snooze button.
Maverick Multiplier™ Tracks
You get to get pick and choose exactly what's most beneficial to you and your business. Maverick Multiplier™ workshops are led by your Expert Camp Counselors, founders that have grown some of the world's fastest growing companies or experts that are simply the 'best-of-the-best' in their fields.
Previous topics inlcude...
Creating Your Legendary Legacy
How to Pitch Anything (from the man who personally sold $2B of deals)
Shamanic Alchemy: Deepening Stillness & Connection
Going from 7 to 8-figures and beyond
People as Your Only Sustainable Competitive Advantage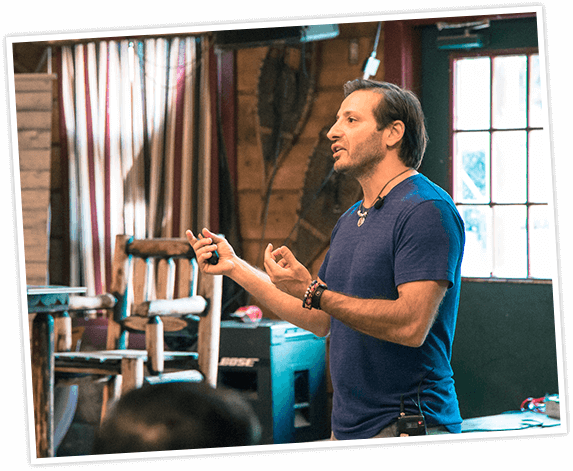 Using Humor as Your Secret Weapon
80/20 of Recruiting, Leading & Getting the Most out of a Global Team of Self-Driven A-Players
Branding: The Unbreakable Funnel
High-Performance Health Hacks For Busy Entrepreneurs
Lucid Dreaming & The Chaotic Sleeper
Creating Avid Communities of Super fans and so much more…
At Camp Maverick, the afternoons are made for Play. You'll definitely want to take part in the dozens of camp activities and unique experiences we have planned for you in addition to things like watersports, climbing walls, skeet shooting, horseback riding and all of the other adventure activities available for you at camp.
This is summer camp with a twist so like everything we do, you can expect that we will be throwing a bit of Maverick Mayhem into the mix. We've been known to throw an epic party or two. So after the sun goes down, the play, connection and experiences will continue. Think theme parties, awesome live music or amazing internationally celebrated DJs, Maverick Color War and of course the annual "Great Green Gong Show."
"I love Camp Maverick…This is the best conference I've been to. We played bubble soccer, silent disco, great counselors, water skiing, slides–it's just tremendous…and we have a gong show… the good news is the market cap of my business is just going up tremendously and there are so many advisors here that are helping us get there–helping us scale the business, so it's really been phenomenal. Needless to say…phenomenal friends, a great support, crazy people, and wonderful entrepreneurs."
CEO, Life Matters and former Ernst & Young Entrepreneur of the Year winner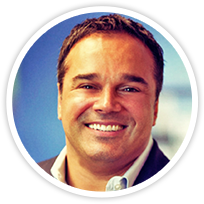 Camp Maverick is built around Maverick's
3 Core Pillars
"There's something magical about summer camp. If you've been as a
kid, then you know. If not, you will
find out here…"