97% of Attendees Said They'd Come Back….
In order to create a truly remarkable experience, Camp Maverick will be significantly more intimate than any of the previously sold-out Underground® events. Instead of 400-500 attendees like we would normally have, we're paring the numbers down to just 130 campers in total.
Maverick1000, Maverick NEXT members and previous campers have already reserved 50% of the spots so that means there will be less than 65 tickets available when we open the doors.
Attendance is application-only so that we can truly curate the ideal mix of entrepreneurs, business leaders and impact makers from a multitude of fields.
We are looking for a combination of business success, current contribution, what you bring to the table and your 'Maverick DNA'.
Ticket availability will be issued in the
following priority order:
Personal Invite from a Maverick Member
Previous Campers
Past Underground® attendees (group of 4,000+)
Early Camp Maverick priority notification list
Invited partners and guests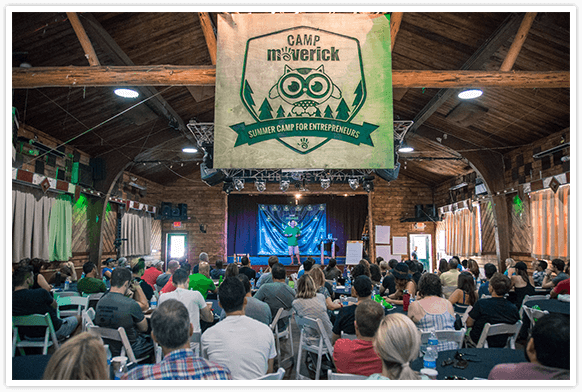 Claim your Regular Owl Discount of $500 OFF Before April 15th
Current Regular Owl Discount: $4,995.00